Based near Lausanne, I work with students and families to identify options, understand the tradeoffs, find the right fit for higher education, and then complete the application and admissions process. Life-long residents of California, my husband and I and our daughter in high school jumped at the chance to move to Switzerland in 2009. We have never looked back.
My career in educational advising started in 2006 when I led the development of the college-counseling program at a new charter high school in northern California, later working with several classes of seniors as well as developing and teaching a "college readiness" course for juniors.  Since moving to Switzerland, I offer private consulting services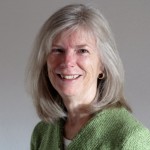 for students applying to university in Europe and North America.
My students from Switzerland have attended Swiss gymnases in canton Vaud and Geneva, as well as many international schools, including ISL, College du Leman, Champittet, St. George's, and Brillantmont. All my students worldwide have received multiple offers. Some examples of the universities where they studied include:
In Great Britain, they have gone on to study Economics at Bristol University, Mechanical Engineering at Birmingham University, Natural Sciences at Cambridge University, Political Science at Essex University, Environmental Science at St. Andrew's , and Russian Studies at University College London.
In the United States, they enrolled at Wake Forest University (North Carolina), New York University, University of Colorado, Boulder, Loyola Marymount University (Los Angeles), DePaul University in Chicago, University of Virginia, Bryn Mawr, and Colorado College.
Elsewhere they have studied at McGill University in Canada, University of Dublin in Ireland, and ESADE in Barcelona, Spain.
One of my interests is helping families understand the options offered in different countries with bachelor programs taught in English before students narrow down their choices. My many presentations on the IB & Beyond: University Futures and How to Get There have been enthusiastically received by groups of parents and students from ISL, GEMS, St. George's, Haut-Lac, and Champittet. In Fall 2016, I'm launching a parallel series of presentations for students studying the Swiss Maturité/Matura who want to attend a bachelor program taught in English. Because there are relatively few Swiss Maturité students leaving Switzerland for university, these students have a challenging time finding information specific to their applications in other countries. Most also attend local schools with no international university guidance support.
To stay current, I continuously monitor news about university systems and trends in higher education, attend professional conferences and trainings, and visit university campuses. I earned a certificate in College Counseling from UCLA and in International Advising from UCAS. I am a member of the International Association of College Admissions Counseling (International ACAC), the Independent Educational Consultants Association (IECA associate member),  and the Higher Educational Consultants Association (HECA).  I subscribe to NACAC's Statement of Principles of Good Practice.
Please contact me to discuss your student's university goals and plans.
Marilyn Stelzner
Independent University Adviser