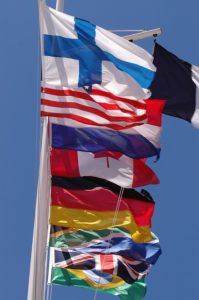 The Public Affairs Section of the United States Embassy in Bern is pleased to announce the exceptional opportunity to participate in the 2017 Transatlantic Summer Institute Institute in June – July 2017 (exact dates will be announced later).  All costs will be paid for, deadline for application is February 20, 2017.
The Summer Institutes will enable 1 teenager from Switzerland, aged 16-18, to participate in an intensive, four-week exchange program in the United States alongside participants in the program from the U.S. and a wide range of other countries. The program focuses on the global issues that both European and American youth face, through interactive activities, practical experiences, and other hands-on opportunities.
Among other requirements, the student must be a Swiss national and have had little or no prior U.S. study or travel experience in the United States. Full information about the program and the application process are found on the United States Embassy website.