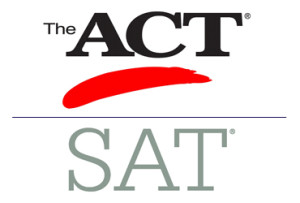 Students applying to university in the US must plan ahead to take either the ACT or SAT standardized college admissions exam. However, students starting university in the US in Fall 2017 might want to avoid the SAT completely because of major changes that will first be seen in international test locations in May 2016.
ACT test dates are finalized several years in advance and the schedule for the 2015-2016 school year is on the ACT website.
SAT test dates for 2015-2016 are still shown as "anticipated." (Note that the second dates listed – the Sunday dates – are only available when students cannot sit the exams on Saturdays because of religious beliefs.)
Once you decide whether to focus on the ACT or the SAT, plan to take the exam two or three times. Start early enough so your can take it once in the winter of your penultimate year of secondary school and once in the spring. If you are applying to any of the universities that require SAT subject tests – and those are not part of the major changes going on with the SAT reasoning test – plan on taking them in June.
Although many US colleges and universities claim to not put a lot of importance on SAT and ACT scores, with few exceptions students must be in the "middle 50%" to make it worth applying to highly ranked institutions. Research the score ranges of admitted students at your list of colleges and universities, and plan to retake the exam in fall of your final year if necessary.