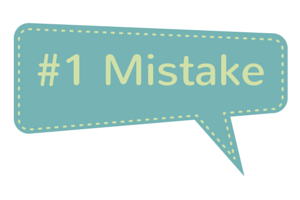 Did you know that the biggest mistake students and families make in planning for a student's university education is not starting the process early enough? Each university sets its own requirements and deadlines and higher education differs from country to country. If you understand the requirements of different university systems by the time your child is 13, 14 or 15, you can improve your child's odds of the hoped for outcomes.
Planning ahead is especially important in the following areas:
Courses taken in the final two or three years of secondary education,
Grades (or marks or notes) received for schoolwork,
Scores on standardized tests for university admissions, and
Language proficiency.
Choice of courses: If your child studies for an International Baccalaureate diploma and is considering attending a Swiss university, investigate the prescribed set of IB courses a student must have well before the final two years. EPFL requires Higher Level (HL) in mathematics, either physics or chemistry, and one modern language, plus three Standard Level (SL) courses from the following fields: natural sciences, geography, history, economics, a modern language, and applied mathematics. University of Lausanne has a similar set of requirements.
Most university systems outside of the U.S. expect students to apply to a specific area of study depending on their interests and future career goals. Students apply to specific courses at universities in the UK and eligibility for a course partly depends on which A Levels or higher-level IB courses the student has taken.
Grades: No matter what curriculum the student is studying, American universities require transcripts of grades (also called marks or notes) on courses taken during the last four years of "high school." US universities accept or deny students before school-leaving exams take place. Highly competitive universities in the U.S., such as Harvard and Stanford, expect to see grades that have consistently been as high as possible, whether that is mostly 7s in the IB or a 5.5 in the Swiss system. Some students in the Swiss system don't worry about their notes as long as they stay above the passing mark, but that level of accomplishment significantly reduces their choices outside of Switzerland. The student might also not be adequately prepared for university-level work at home in Switzerland where many students do not pass the first year. If your student is struggling in classes, consider academic tutoring before he or she falls far behind and it is more difficult to catch up.
Standardized testing: Some students are surprised when a university requires native English speakers to submit scores from English proficiency exams such as the IELTS, TOEFL, or CPE. This requirement varies from university to university and is sometimes a requirement for receiving a student visa. These exams are offered in Switzerland at regular intervals but students must take (sit) the exam in time for results to arrive by university deadlines.
Most U.S. colleges and universities also require students to submit scores from either the SAT or the ACT, and some of the most well-known universities also want scores from two or three SAT Subject Tests. These exams take place five times a year at local international schools, but many students take the SAT or ACT two or three times before application deadlines. Since test preparation tends to improve scores on these exams, develop your student's test plan about 2 years before the planned start of university.
Language proficiency: The level of language proficiency required for successful university study is beyond what is frequently considered "fluent." A native English speaker educated in French typically has a major adjustment to a bachelor program taught in English and typically requires more preparation for the standardized tests. A native English speaker who has studied French at an English-language international school may struggle with the level of French at a Swiss university. Your student might decide to read textbooks in the language and subjects they plan to study or take an academic writing course in preparation for university.
Sound complicated? Don't stress, but do begin to learn how it all works. Then research the university systems your student is most likely to attend, starting with this collection of introductory resources on university admissions. Consider working with a professional university adviser who already understands the university admissions process and requirements, and who offers one-on-one strategic coaching for your student.