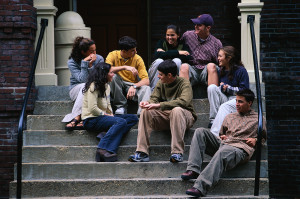 Do you understand the issues to be considered when preparing for and choosing among bachelor programs in Switzerland, the UK, Europe, North America, and beyond?
Marilyn Stelzner, an independent university adviser based in Lausanne, presents an overview of the information parents and students need to understand and consider while they navigate these decisions.
Melissa Jakobsen, founder of  Catalyse Learning Centre and an experienced mathematics and science tutor, will present her five rules for success in the IB. These include tips on course selection and how to get the best possible grades.
As you plan your child's university education, and before you narrow options under consideration, come to a free presentation on Wednesday, 15 June 2016, from 7 to 9pm covering:
How the landscape of higher education and university admissions is changing.
Which universities best fit a student's individual goals and needs, and what preparation they require.
What students completing years 11 and 12 can be doing over the summer to make their lives easier when they apply to university in year 13.
Seating is limited, so please reserve a spot by Monday, 13 June, by registering online  or by sending a message.